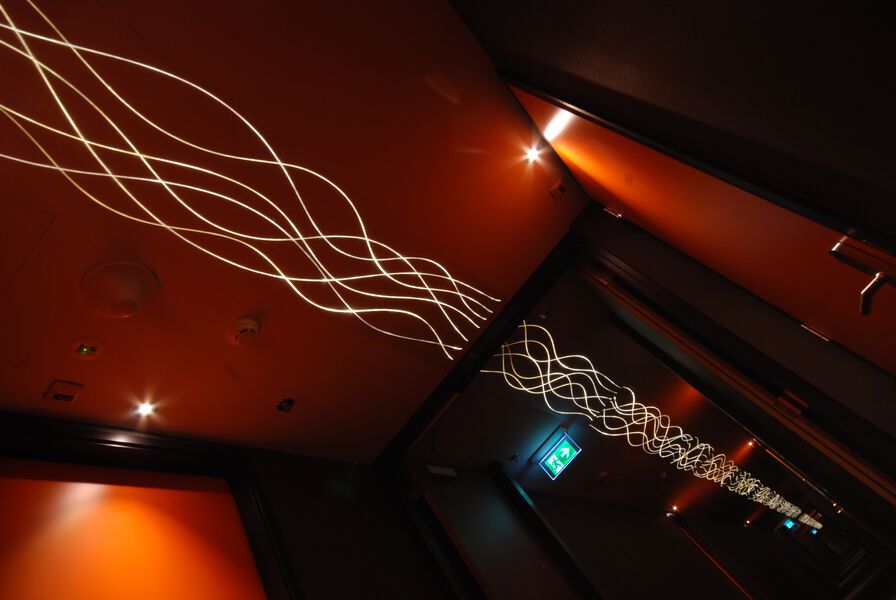 Soundwave | Jaz Hotel Amsterdam | GEPLAN Design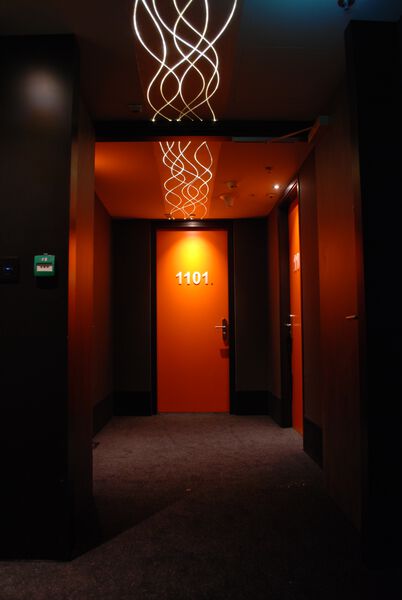 Soundwave | Jaz Hotel Amsterdam | GEPLAN Design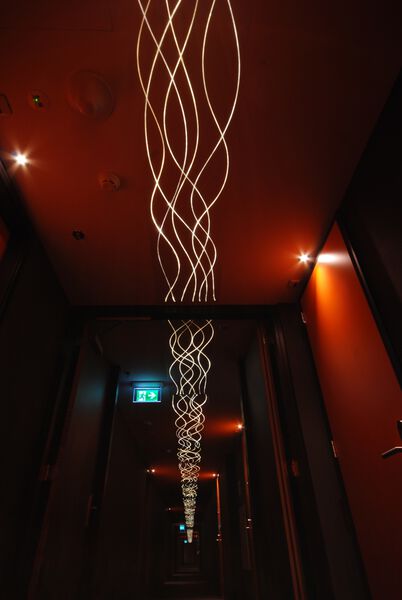 Soundwave | Jaz Hotel Amsterdam | GEPLAN Design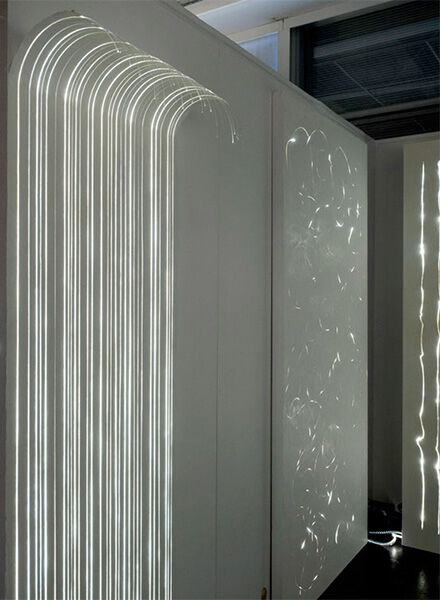 Messe | Light + Building | Frankfurt am Main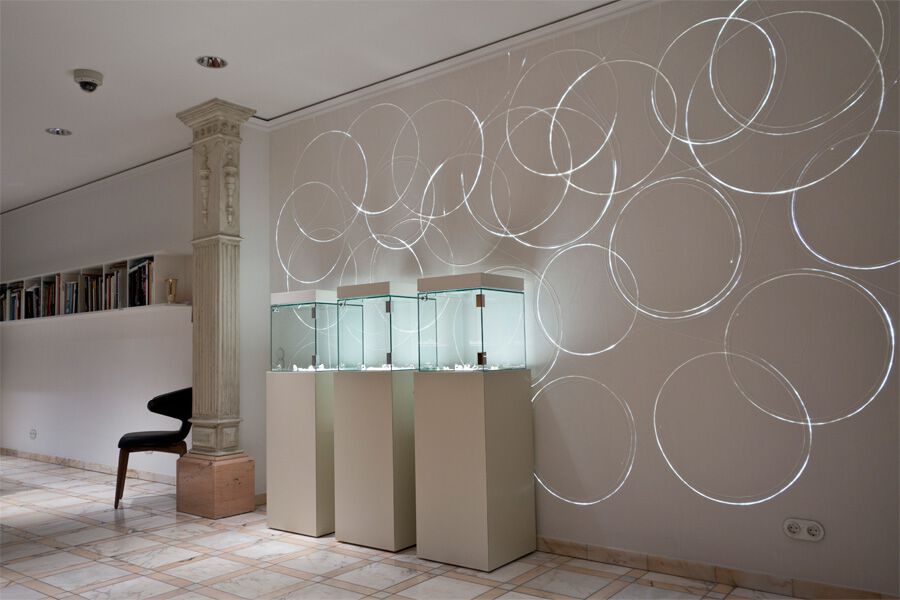 Ringwand | Goldschmiede Haarstick | Bremen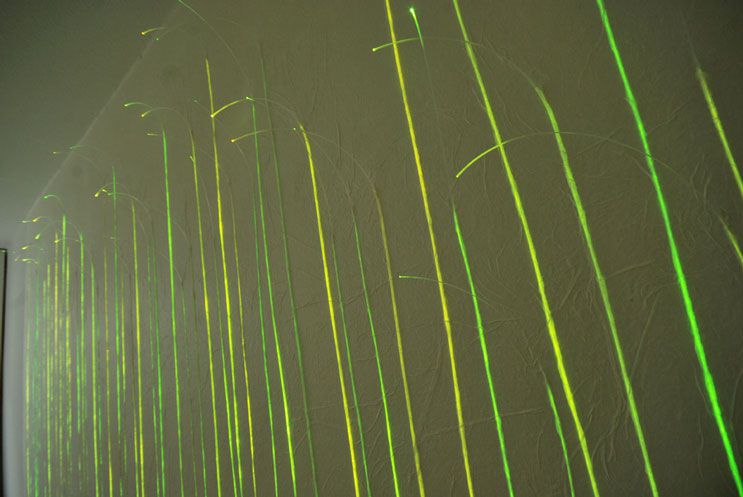 Grassland I Arztpraxis Jena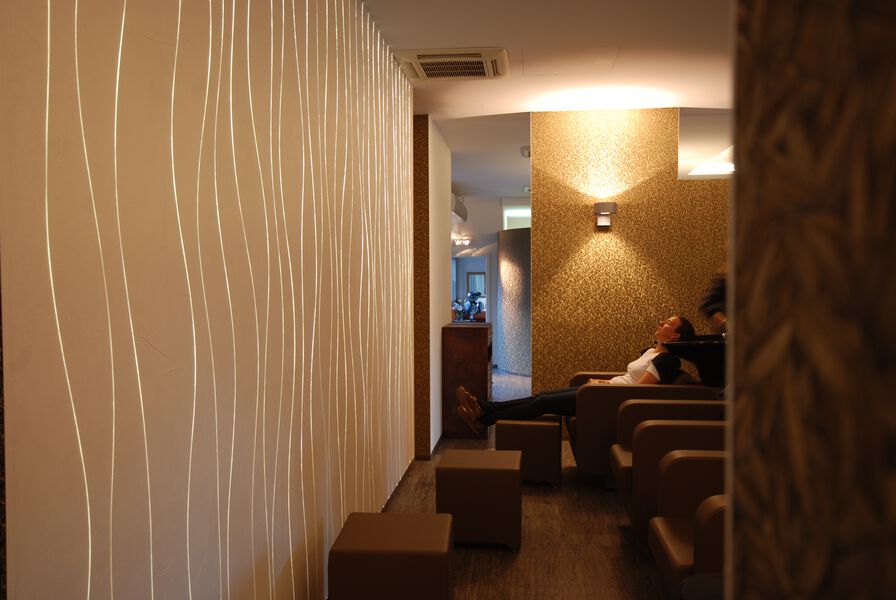 Wandverkleidung – Lichtverteilung
Mit Licht wird in das Papier gezeichnet und die Helligkeit gezielt über eine größere Fläche verteilt. Die fertigen LICHTPAPIERe können direkt an die Wand tapeziert werden. Zart auslaufende Papierränder ermöglichen eine stoßfreie Klebung. Die an der Kante austretenden Lichtfasern verlaufen entweder am Boden gebündelt oder über einer Zwischendecke zu dem extern befindlichen Lichtprojektor.
Eine weitere Lösung für sehr große Wände oder für umfangreichere Muster ist das unmittelbare Arbeiten im Raum, unabhängig vom begrenzenden Papierformat. Die Lichtfasern werden direkt an der Wand fixiert und bearbeitet, anschließend übertapeziert, wobei verschiedene Papierqualitäten wählbar sind.
Wall Coverings - Light Distribution
Light is drawn in the paper and the brightness spreads over a large area. The finished LICHTPAPIERe can be wall papered directly on the wall. Tender expiring paper edges allow a seamless bonding. The light emerging at the edge of fibers runs either on the ground or bundled between ceilings to the externally located overhead projector.
Another solution for large walls, or complex patterns, is to directly install light fibres on the surfaces within a room- rather than within paper, which is limited by size. The light sources are then wallpapered over with different paper qualities to choose from.