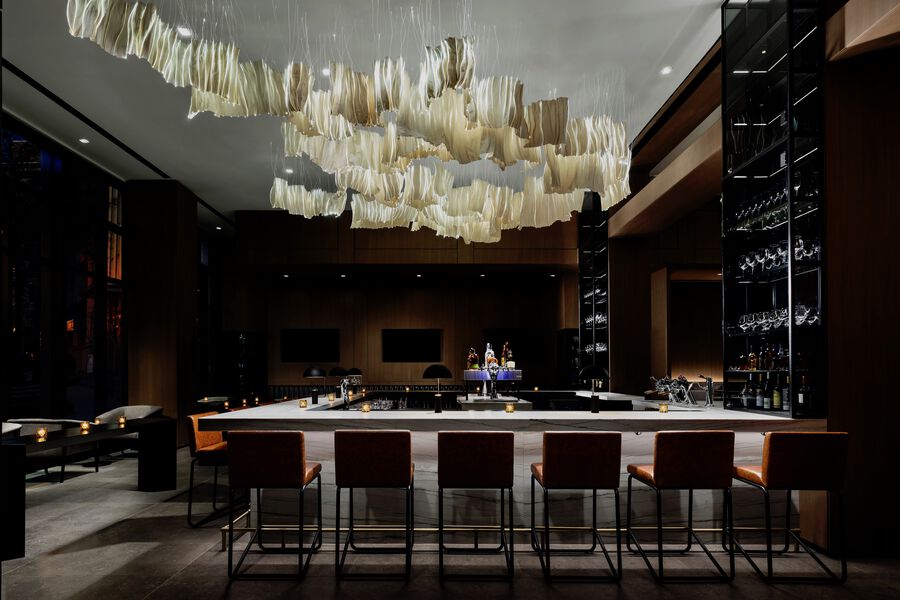 "Riverflow" at AC Hotel by Marriott, Washington DC, OTO Development / MaterialDriven London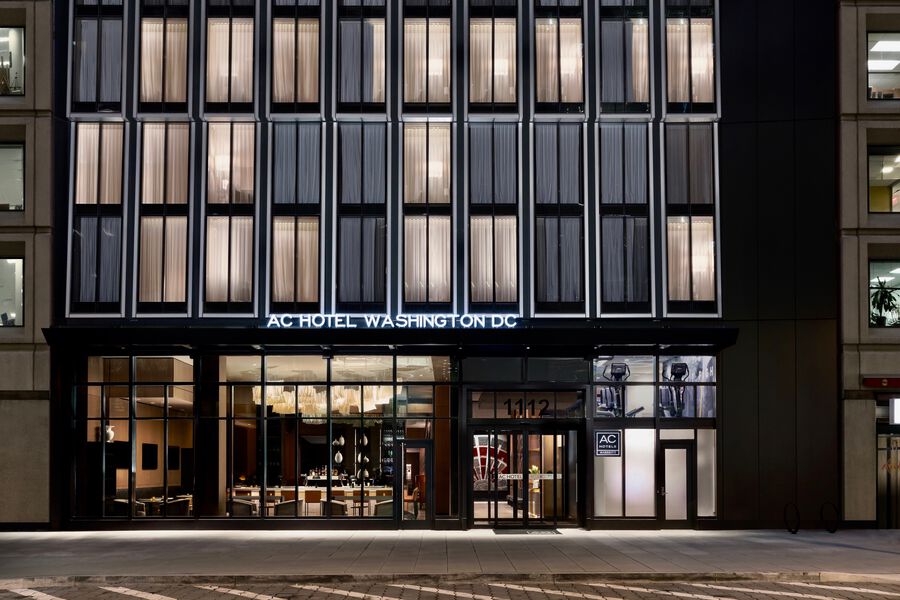 "Riverflow" at AC Hotel by Marriott, Washington DC, OTO Development / MaterialDriven London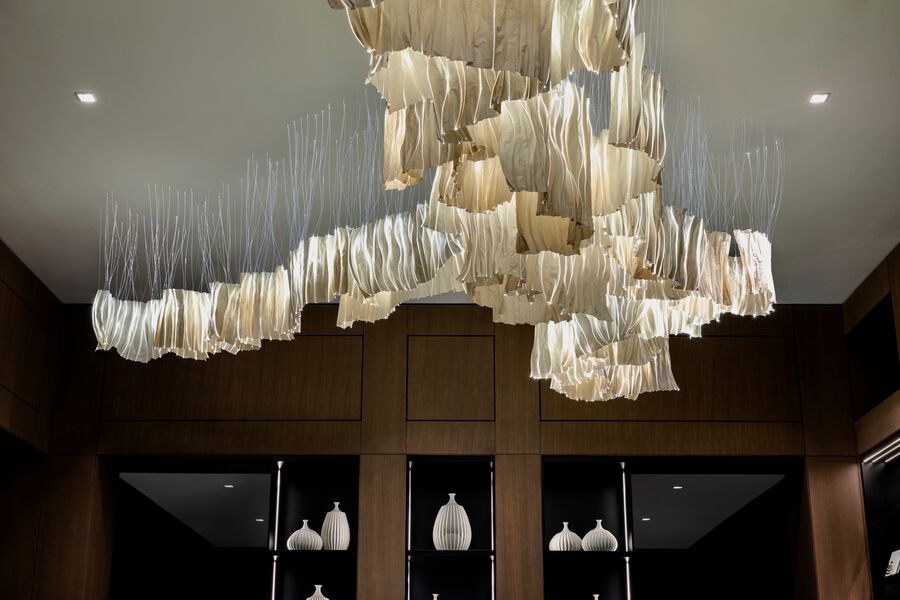 "Riverflow" at AC Hotel by Marriott, Washington DC, OTO Development / MaterialDriven London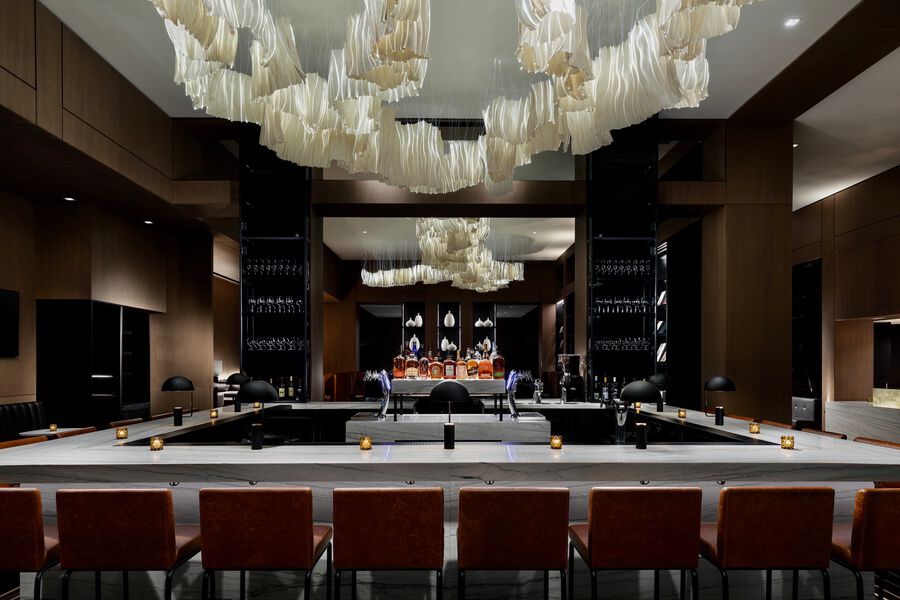 "Riverflow" at AC Hotel by Marriott, Washington DC, OTO Development / MaterialDriven London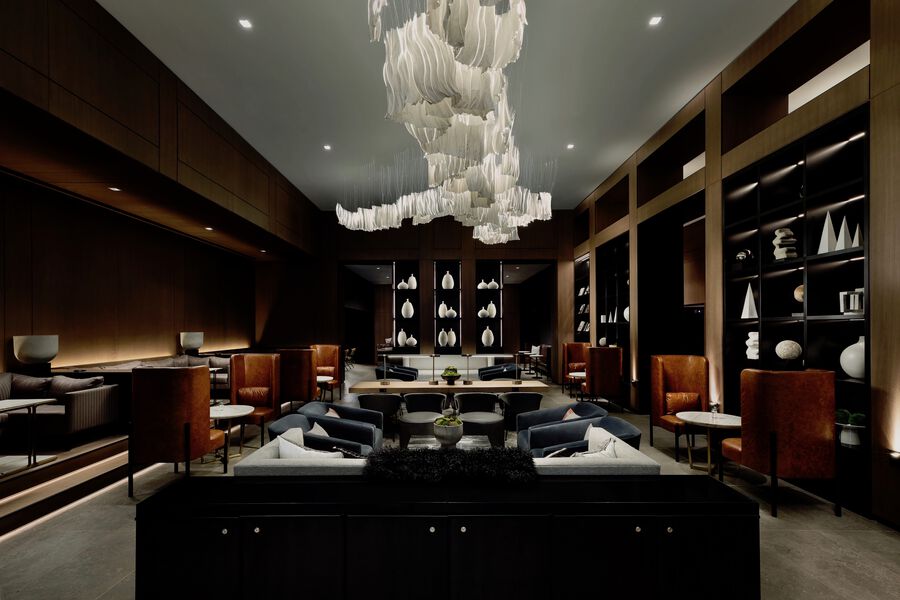 "Riverflow" at AC Hotel by Marriott, Washington DC, OTO Development / MaterialDriven London
SPACELIGHTS
...sind zeitgemässe Formen des traditionellen Kronleuchters, zeichnen sich aber durch elegante Leichtigkeit aus. Wie diese, dienen sie nicht nur der Erhellung eines Raumes, sondern auch der Veredlung und Repräsentation. Im Gegensatz zur traditionellen Verwendung unzähliger Lichtquellen kommt hier nur eine zum Einsatz.
Besonders wirkungsvoll ist ein Lufthauch, der die Papiere in Bewegung versetzt.
SPACELIGHTS
...are modern forms of the traditional chandelier, but are distinguished by elegant ease. Like this, they not only serve to illuminate a room, but also the refinement and representation. In contrast to the traditional use of numerous light sources,only one is used here.
Particularly effective is a breath of air that causes the paper to move.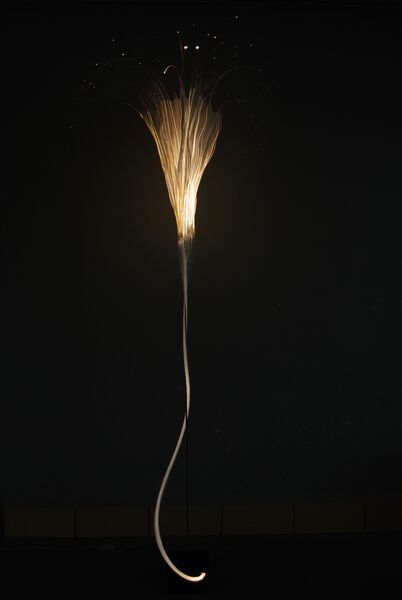 Eruption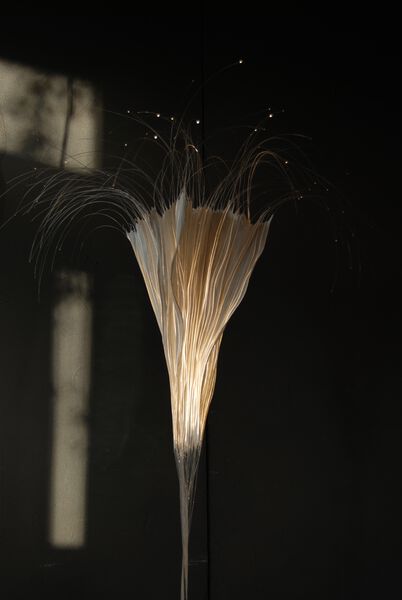 Eruption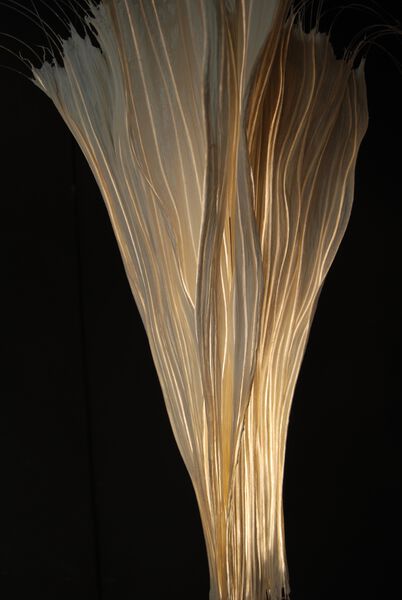 Eruption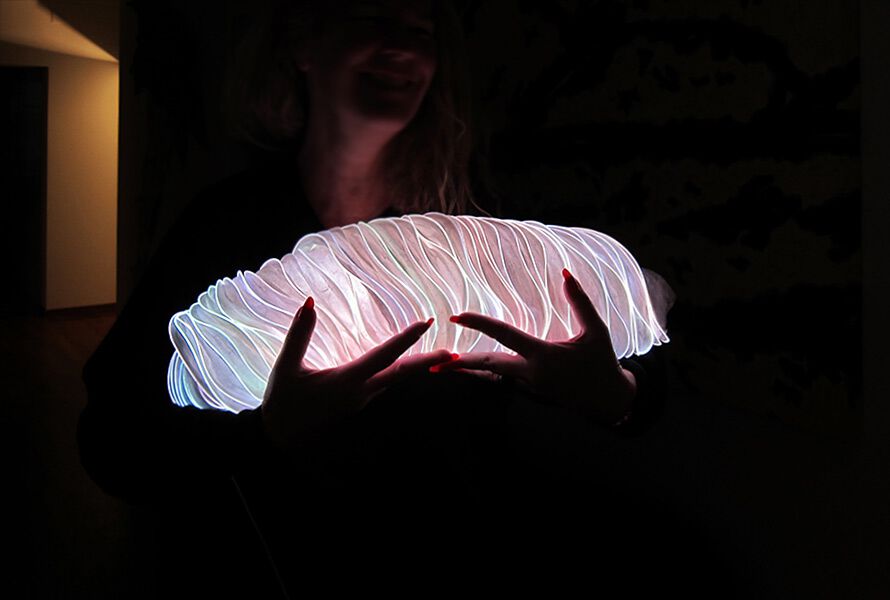 flax white, color light | Zürich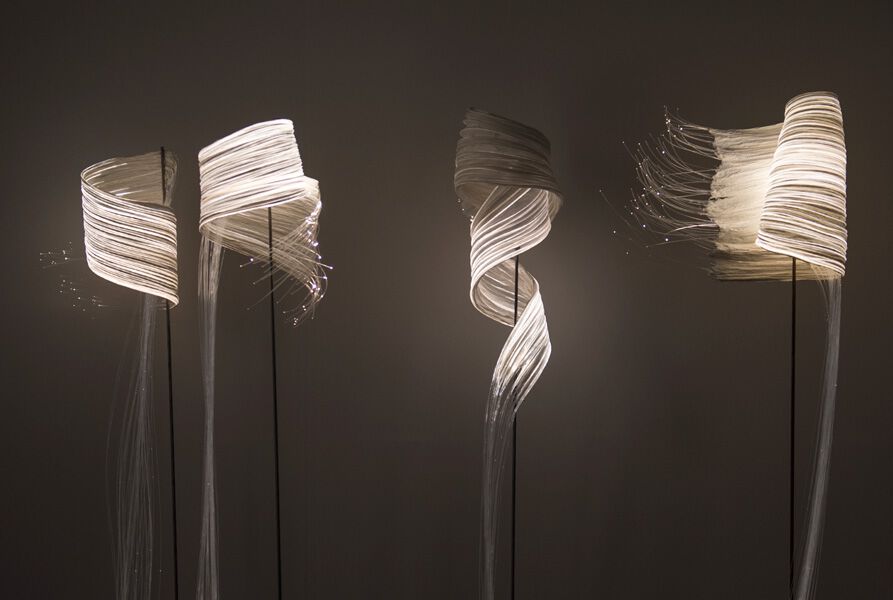 Torsions I TRESOR contemporary craft I Foto: Uta Grütter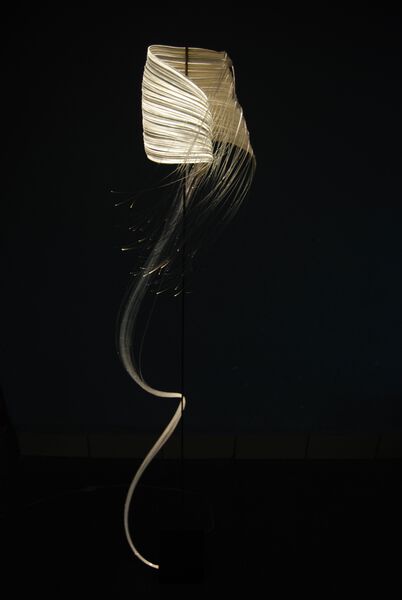 Winding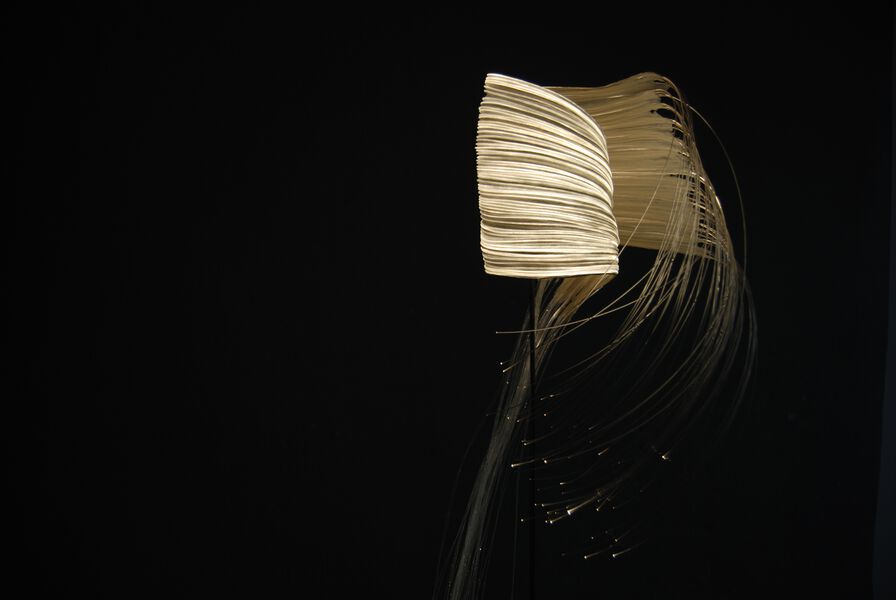 Winding
Lichterscheinungen
Die organischen Formen der LIGHT SCULPTURES werden durch die Starrheit der Lichtfasern in Verbindung mit dünnem Papier erzeugt. Hier ist es keine Lichtquelle, die es zu umhüllen gilt, sondern die Hüllen selbst tragen das Licht in sich.
Die Gebilde entstehen durch Inspirationen aus der Umwelt: Formen, Strukturen und Stimmungen. Nicht die genaue genaue Abformung der Natur, vielmehr deren Abstraktion zwischen Urwüchsigkeit und Ordnung bilden den Ausgangspunkt für ungewöhnliche Lichterscheinungen im Raum.
Light Phenomena
The organic forms of LIGHT SCULPTURES are generated by the rigidity of the optical fibers in conjunction with thin paper. Here it is not a source of light, which must be wrapped, but the envelopes themselves carry the light in itself.
The structures are created by inspiration from the environment shapes, textures and moods. Not the exact accurate impression of nature, rather the abstraction between ethnicity and order form the starting point for unusual lighting effects in the room.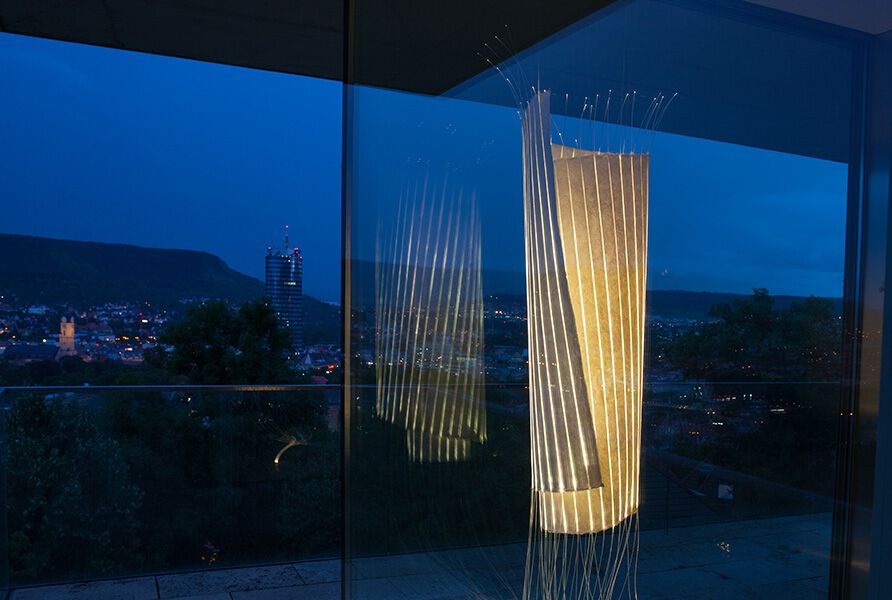 Turmfreund | Jena | Foto: Christoph Beer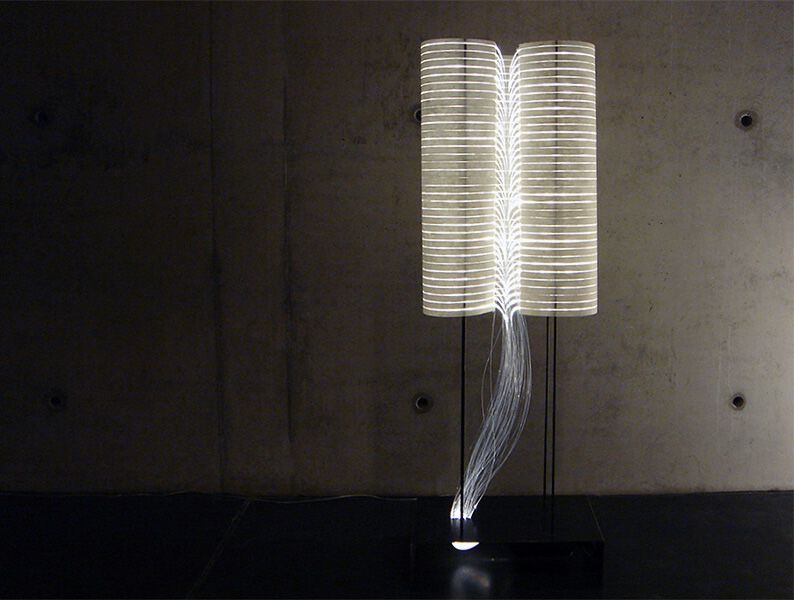 SkeletaLight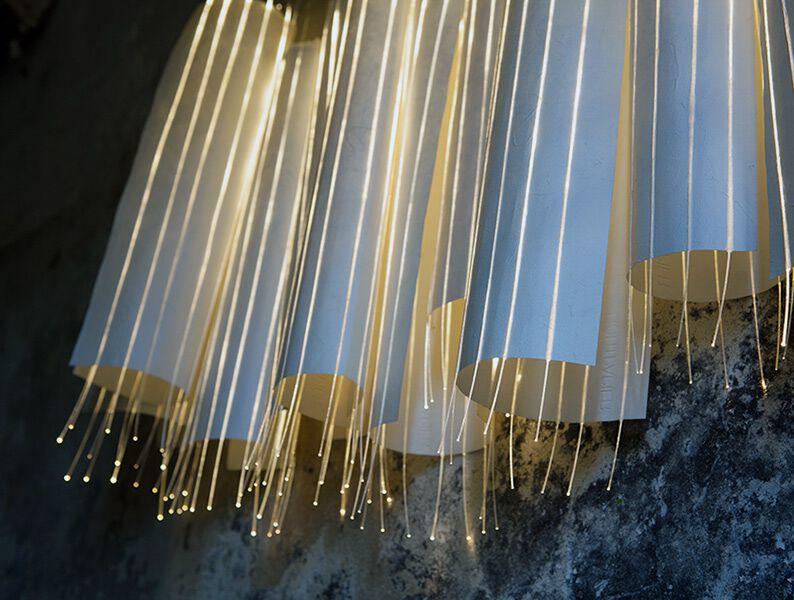 WrapLight | Foto: Christoph Beer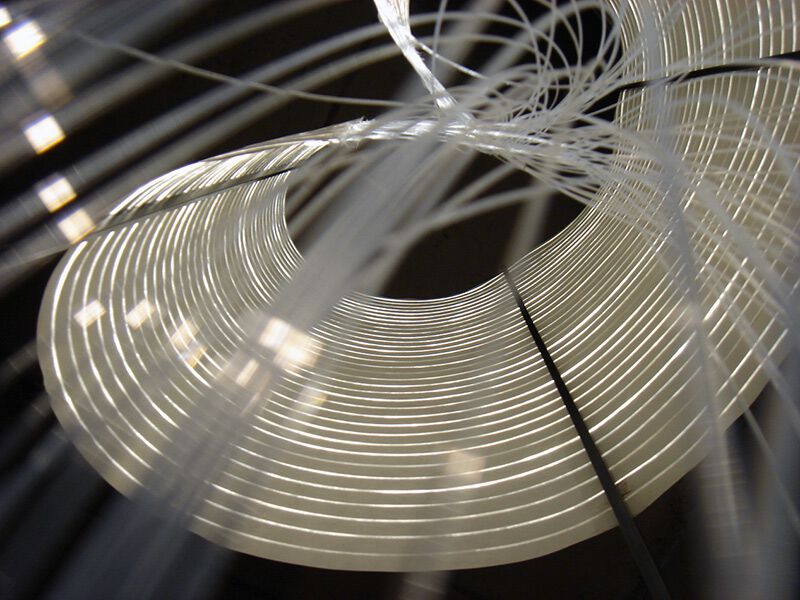 SkeletaLight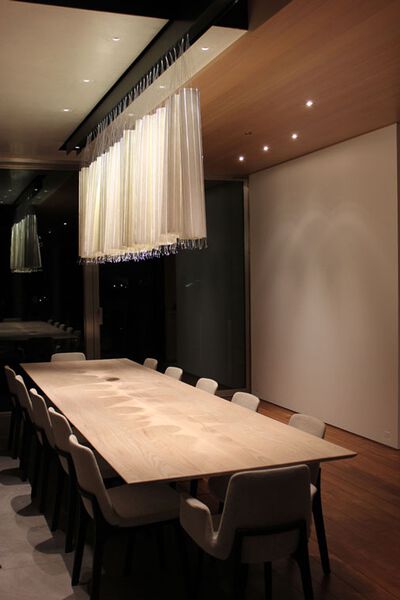 LightTubes I Private Residence Whistler/Canada I Architects: Bohlin Cywinski Jackson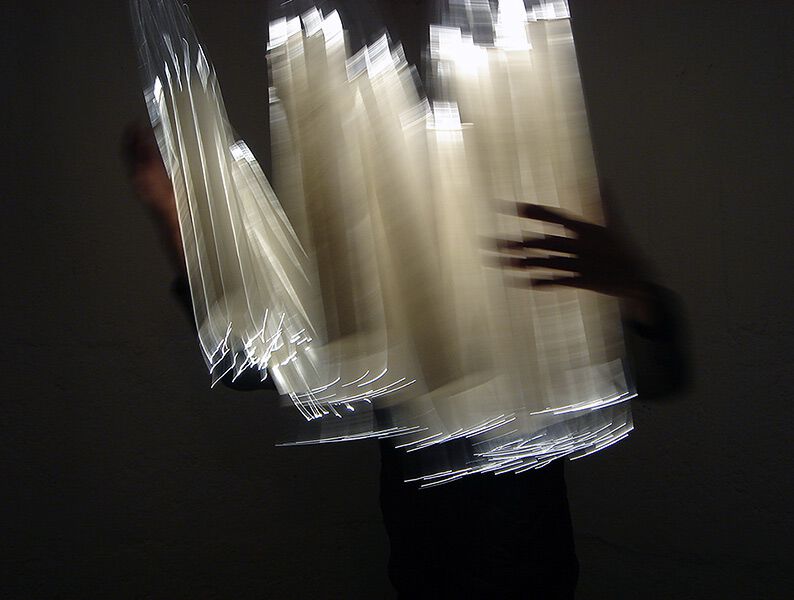 WrapLight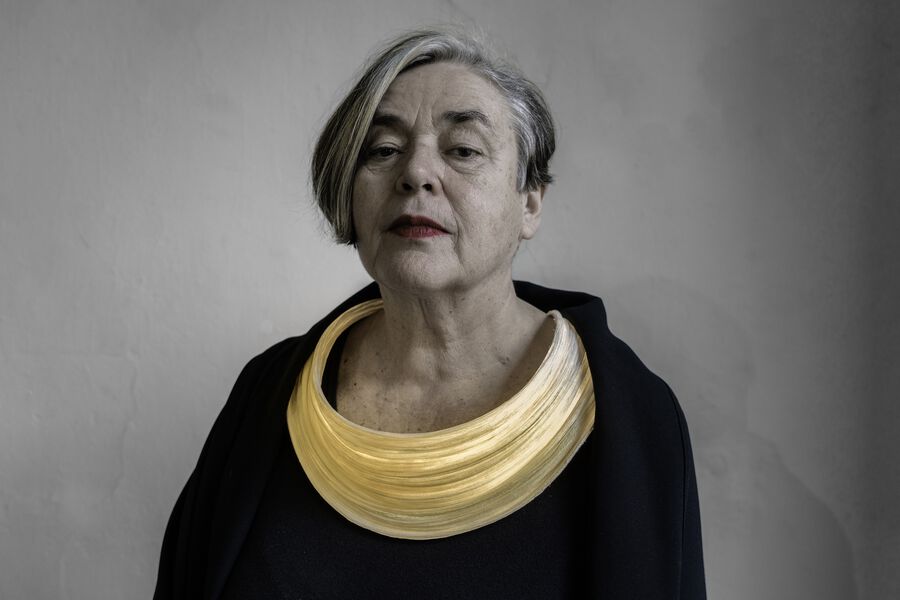 Vom Licht getragenes Papier
Die klaren Formen der LIGHT SCULPTURES werden von der Stärke des Papiers geprägt.
Der Schwung der Papierfläche, seine Biegsamkeit beeinflussen die Formgebung. Die parallelen Linien scheinen das Papier zu tragen, als inneres Gerüst, sie folgen der Richtung des Papiers.
Paper carried by light
The clear forms of LIGHT SCULPTURES are influenced by the thickness of the paper. The momentum of the paper surface and its flexibility influence the shaping. The parallel lines seem to carry the paper, as an internal scaffold, they follow the direction of the paper.